Christmas Collectibles and Home Decor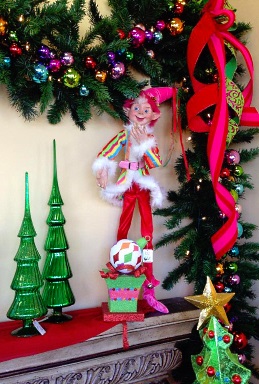 Bring beauty, glitz & dazzle into your home this season with Christmas, Collectibles and Home Decor from Stainback Florist & Gifts!
Beautiful, Magical, Joyful, Festive, Stunning...
All of a decorator's beloved brands in one location!
Raz, Mark Roberts, Dept 56, Snowbabies, Melrose, K&K, Ditz Desings by The Hen House and many more!
You'll be amazed at the vast array of Collectibles, Heavenly Angels, Elegant Nativity Scenes, Ornaments, Santas, Fairies, Candles and Home Accents found at our store.
Depending upon your style preferences, we offer varieties from which to choose and lots of pieces you'll love to make a part of your home décor. Shop for great items to adorn the mantle, tabletops and the Christmas tree itself.
Don't forget we also specialize in Holiday Home Decorating, so stop by or call us today at Stainback Florist & Gifts - 336.584.1544